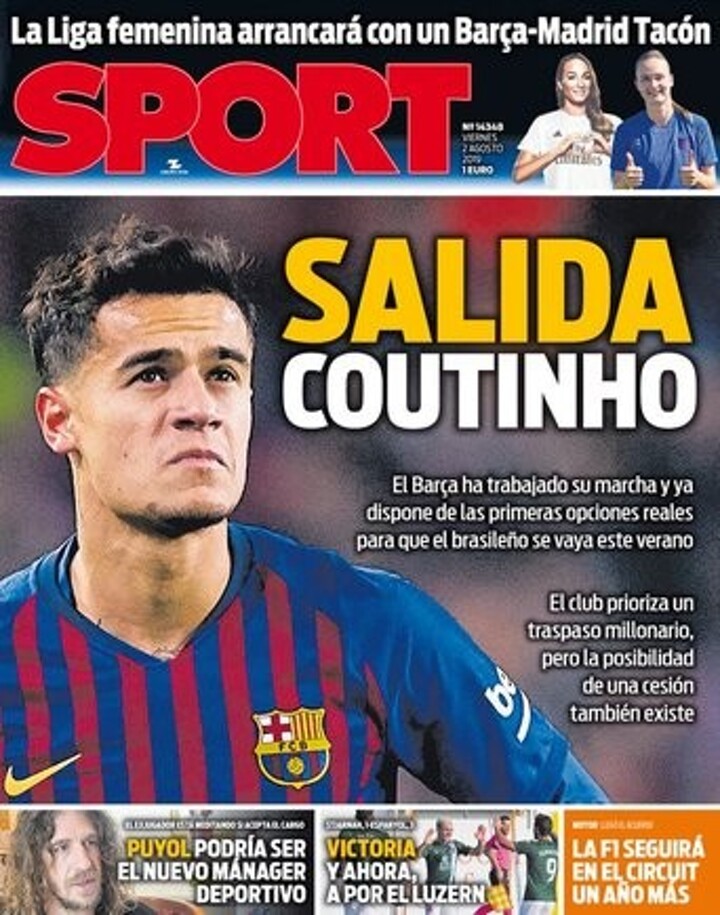 Barca accelerate Coutinho sale and they accept a loan deal (Sport)
Spanish paper Diario Sport report that Barca have started to solve Coutinho future. And the Catalan side think of several ways included loaning him in the new season.
Sport claim that the priority option of Barca is to sell the Brazilian directly, but they also accept a loan deal.